#AskZBrush – Neues Support System von Pixologic zu ZBrush
#Ask ZBrush – Pixologic setzt neue Maßstäbe bei Support, Lernsystem und Kundenfreundlichkeit.
Sie haben eine Frage bei und mit der Arbeit in ZBrush – Pixologic hat die Antwort.
Unter dem Hashtag #AskZBrush auf Twitter können nun alle ZBrush Anwender bei kleineren Problemen bei der Anwendung oder während der Produktion kurze präzise Fragen stellen, die, falls die Fragen und Probleme nicht unbedingt zu massiv (z.B. mangels Kenntnisse usw.) sind in  3- 10 Mminütigen Video´s von einem Spezialsitenteam @Pixologic beantwortet. Falls wie schon erwähnt, die Beantwortung nicht zu banal, oder zu aufwändig ist.
Die meisten Videoantworten werden von dem großartigen Joseph Drust beantwortet. Kurz und knackig auf den Punkt zur Lösung gebracht.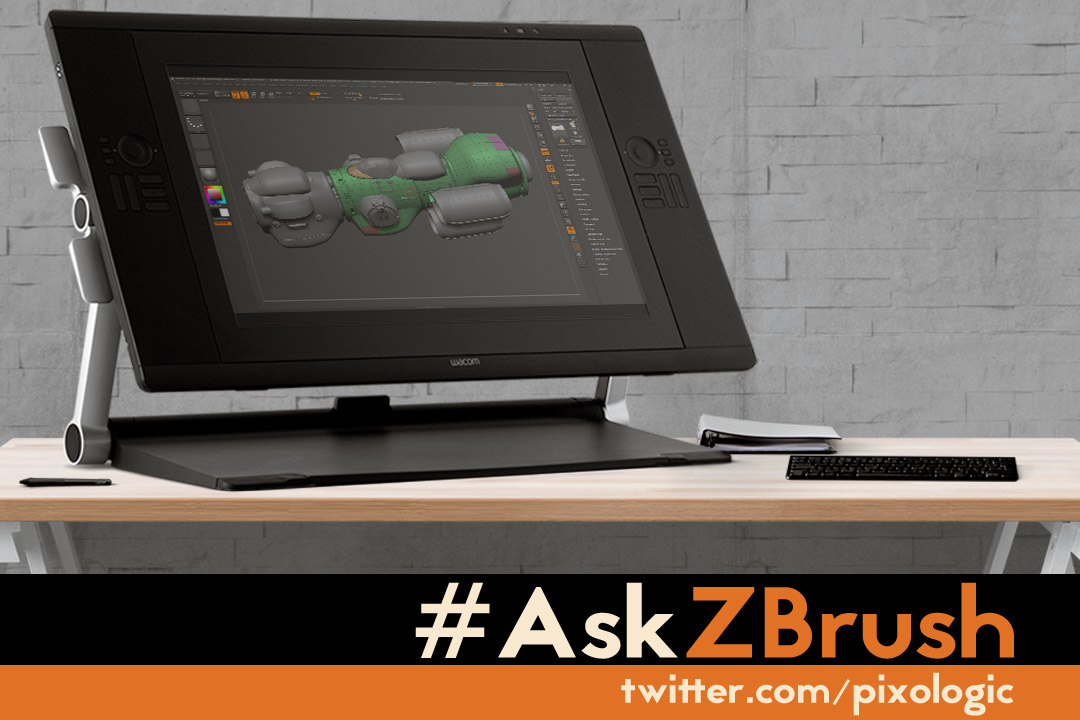 #Ask ZBrush wurde eingerichtet, um kleinere Probleme mit dem Umgang mit ZBrush zu lösen, und nicht, wie einige vielleicht meinen um Fragen zur Installation, Wartung, Kauf und andere Support Anfragen zu beantworten.
Hierfür sollte man direkt den Support von Pixologic kontaktieren.
#AskZBrush – "How can I sculpt on thin pieces of geometry without distorting the backside?"

#AskZBrush – "What are the differences between the Clip, Slice, and Trim Curve Brushes?"
#AskZBrush – "How can I use Spotlight to display reference images?"
#AskZBrush – "How can I use Spotlight to display reference images?"
#AskZBrush: "How can I use the Move Transpose Line to Mask parts of my model?"
#AskZBrush – "What does the Unify button do inside of ZBrush?"

Link zum Thema in der ZBrush Central #Ask ZBrush got a question We have tha answer!
Wie immer klasse, wenn Pixologic etwas mit Video´s macht, werden diese auch in Pixologic Playlisten auf YouTube veröffentlicht.
#AskZBrush Playlist 1 auf Youtube.
#AskZBrush Playlist 2 auf Youtube.
Happy ZBrushing!!!