Pixologic Webinar "The Low Down on ZModeler"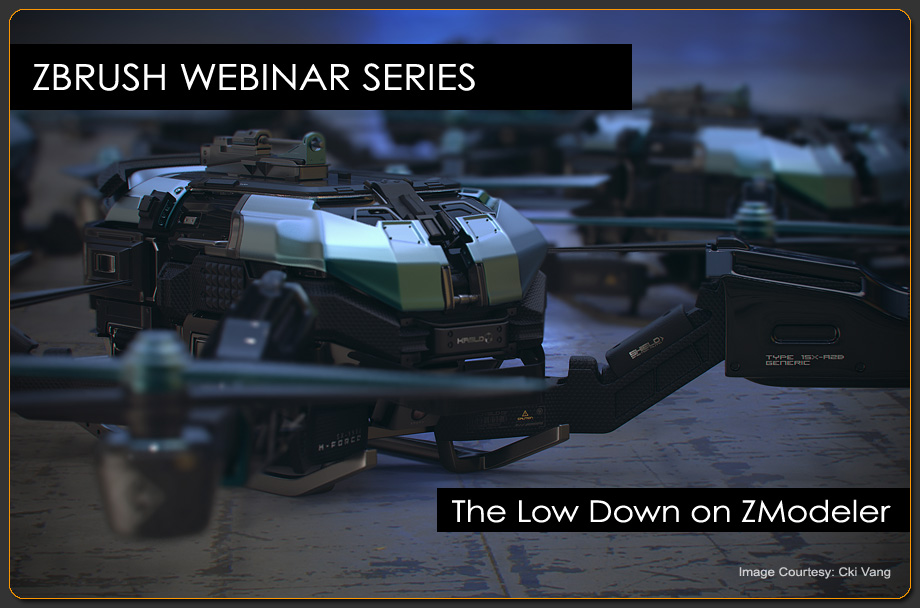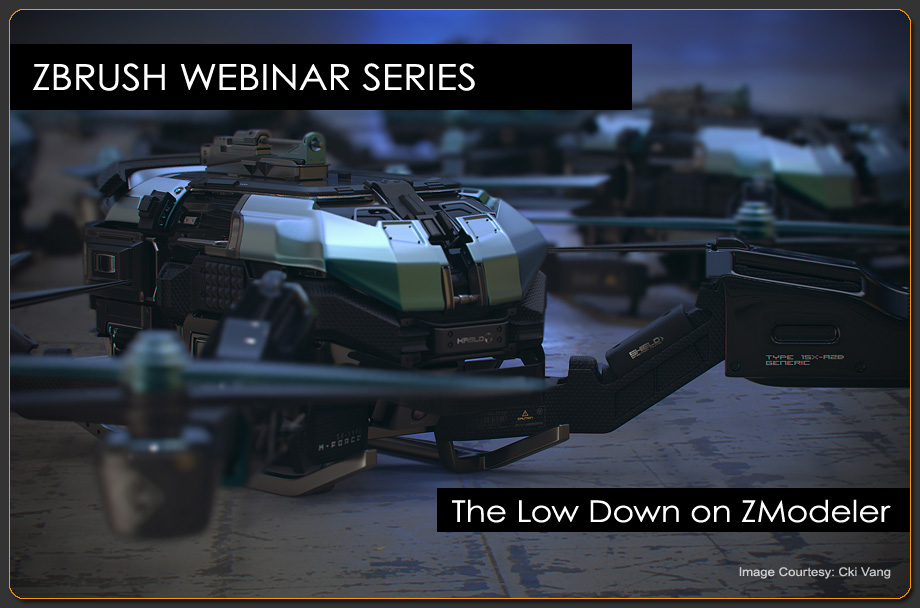 Mittlerweile hat Pixologic das Webinar u.a. auf Youtube veröffentlicht.

ZBrush Webinar Series
Das Webinar ist kostenlos und dauert ca. 1-1,5 Std. inklusive der Beantwortung von Fragen.
Registrieren lassen für das Webinar. HIER Ich freu mich, wird bestimmt wieder der Wahnsinn.
Join us for an exploration into the numerous workflows using ZBrush and it's powerful features. This webinar will be hosted by Pixologic's own development team, with a specific topic. Don't miss this opportunity to connect with the team that is directly involved in the development of ZBrush.
The webinar is open to anyone that wants to learn more about ZBrush. Due to limited space make sure to register early.
All webinars are 1 1/2 hours long, including Q & A.
03/24/2016
12:00-1:30PM PST
FEATURES COVERED: ZMODELER BRUSH (ACTIONS, TARGETS, AND MODIFIERS), DYNAMIC SUBDIVISION, ZBRUSH TO KEYSHOT BRIDGE
---
No matter your industry, the ZModeler Brush and Dynamic Subdivision combine to form a unique workflow for creating low polygon models. The ZModeler brush is a new brush released with 4R7 that contains polygonal modeling functions allowing you to quickly model shapes without going to another application. Using the basic principles of poly modeling along with ZBrush's unique workflow this webinar will showcase some of these features, empowering your own asset creation in new ways. We will finish with a final render in KeyShot, using the ZBrush to KeyShot Bridge.
Happy ZBrushing!!!