Quadspinner Gaea Bleeding Edge Version 1.0.29 erschienen.
Neujahr Version von Quadspinner eine neue Version der Bleeding Edge herausgebracht.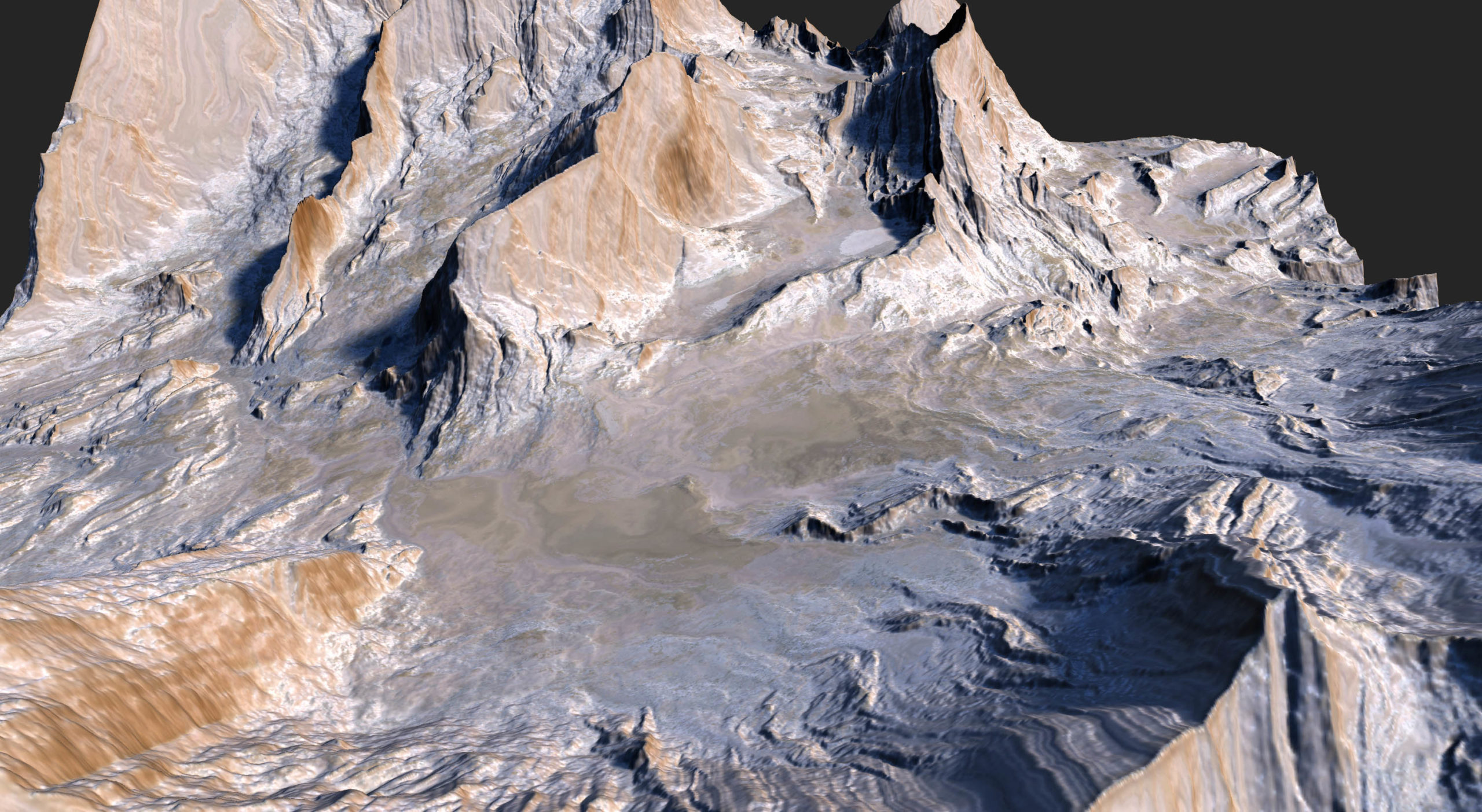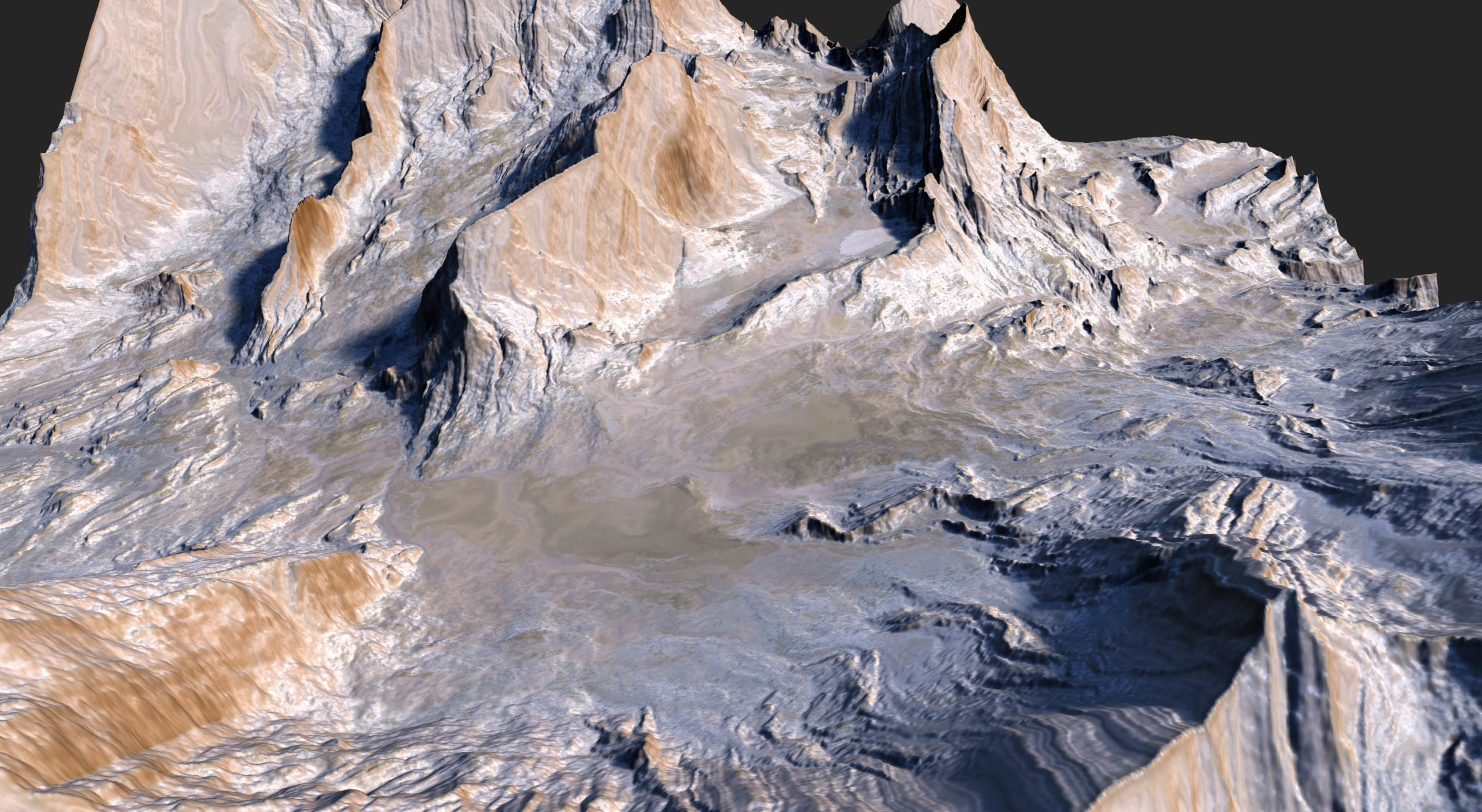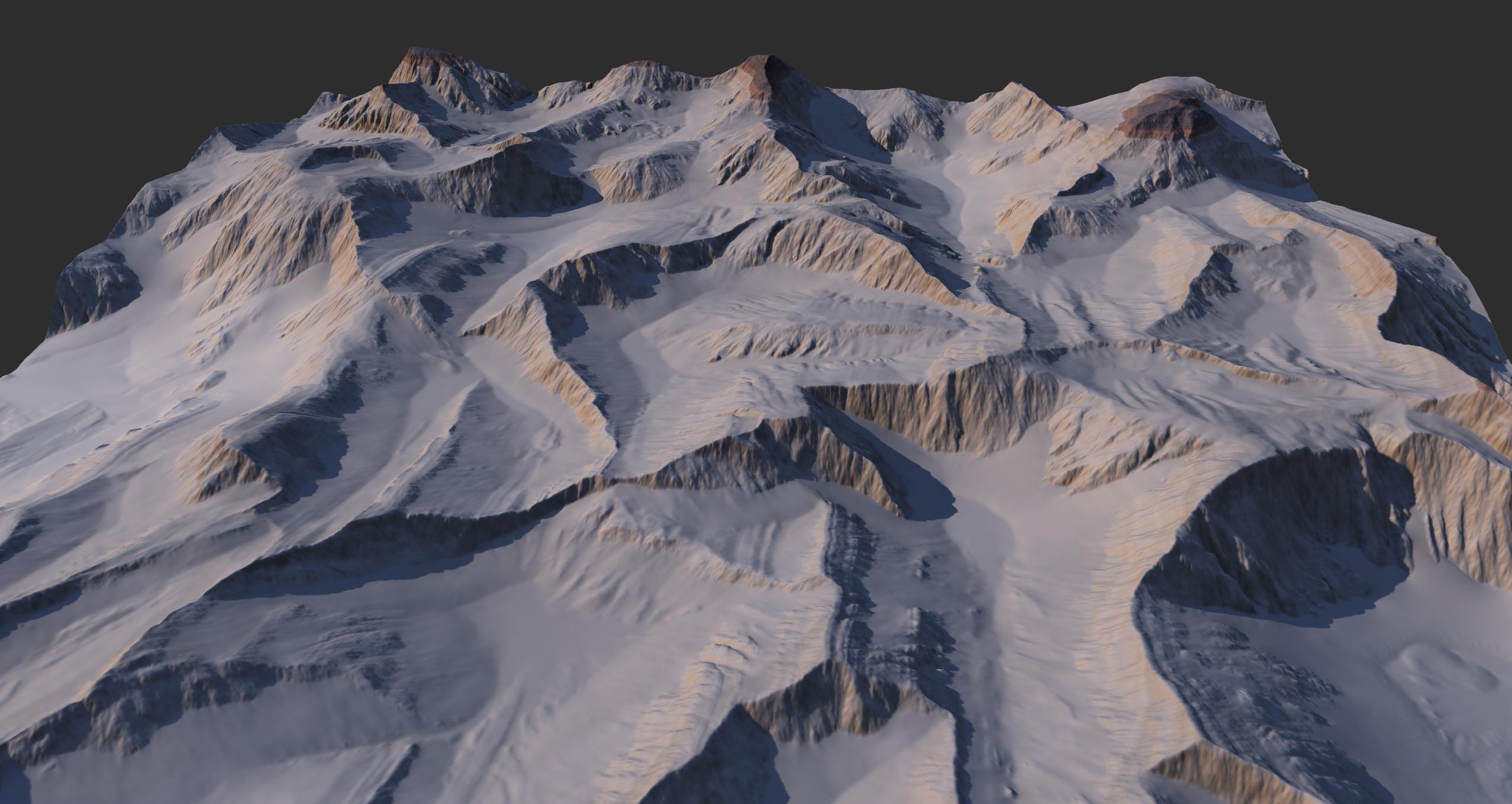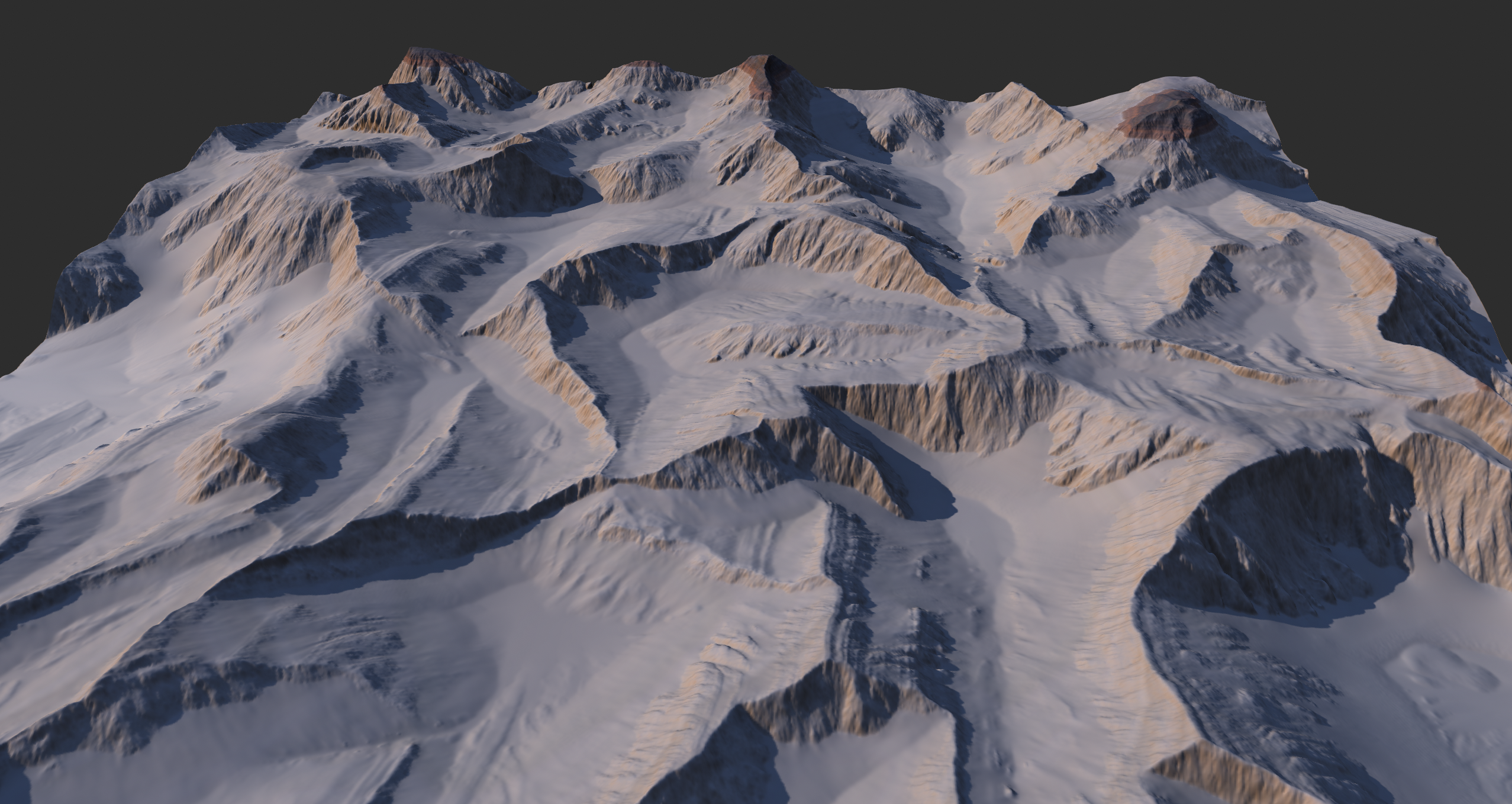 Complete Changelog
In this build:
New
2.5D Viewport (Preview).
New shading in 3D Viewport (Preview).
Enhanced color editors for color swatches and gradients.
Combined settings popup for lighting, water, and terrain definition.
Height gradients for terrains in the viewport.
Node Updates
Improved
Support for 16-bit TIFF files.
Better track thumbs for SatMaps clipping control.
Better responsiveness to Wacom and other stylus based input (Graph only)
Tab and right-click search menus now provide a uniform experience.
Minor speed optimizations for color nodes.
Fixed
Build Manager wouldn't remember build options during the session.
Uninstall would not launch correctly from Control Panel, but would from Start menu.
SatMaps would not update properly.
20+ minor bugs and stability issues addressed.
Known Issues
Floating 2D viewport may unduly affect 3D viewport while main 2D viewport is running.
Light node is in preview. Final version may differ and break compatibility.
The Water system is not fully compatible with the new render system, and may show artifacts.
Materials popup is no longer available. A replacement for it will be introduced in Gaea 1.2.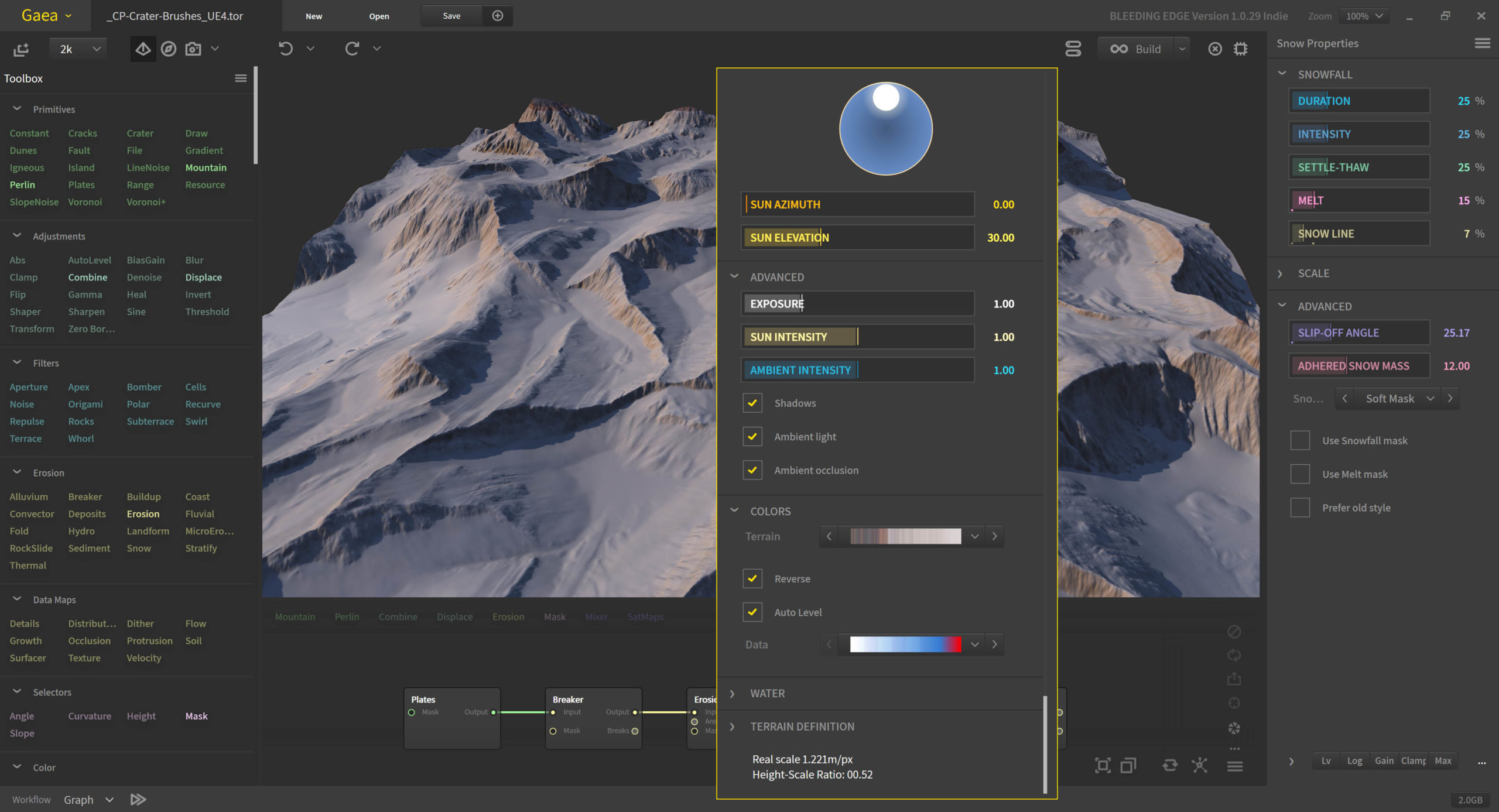 Download Quadspinner Gaea Bleeding Edge
Da einige den Download nicht gefunden haben, hier ein Screenshot.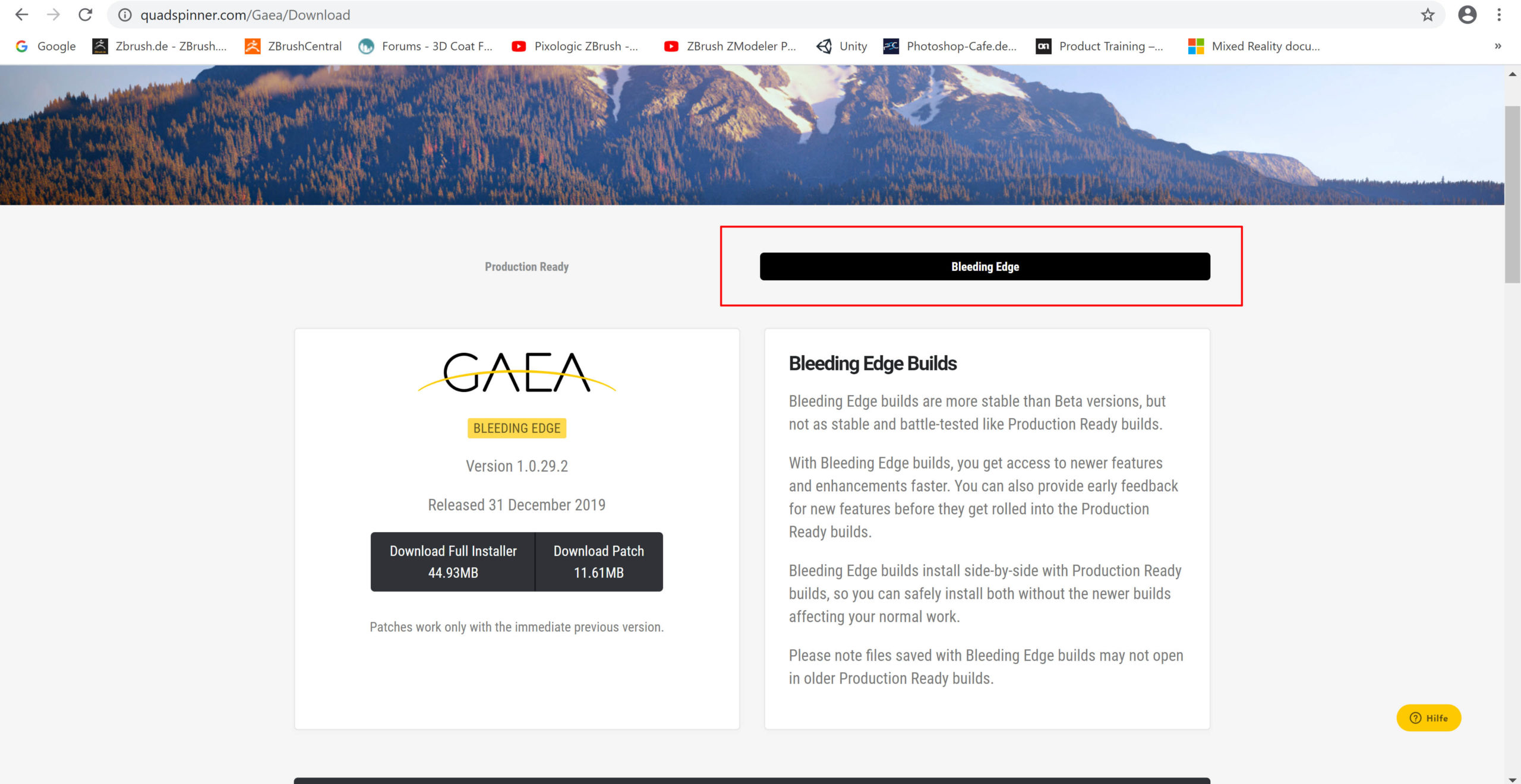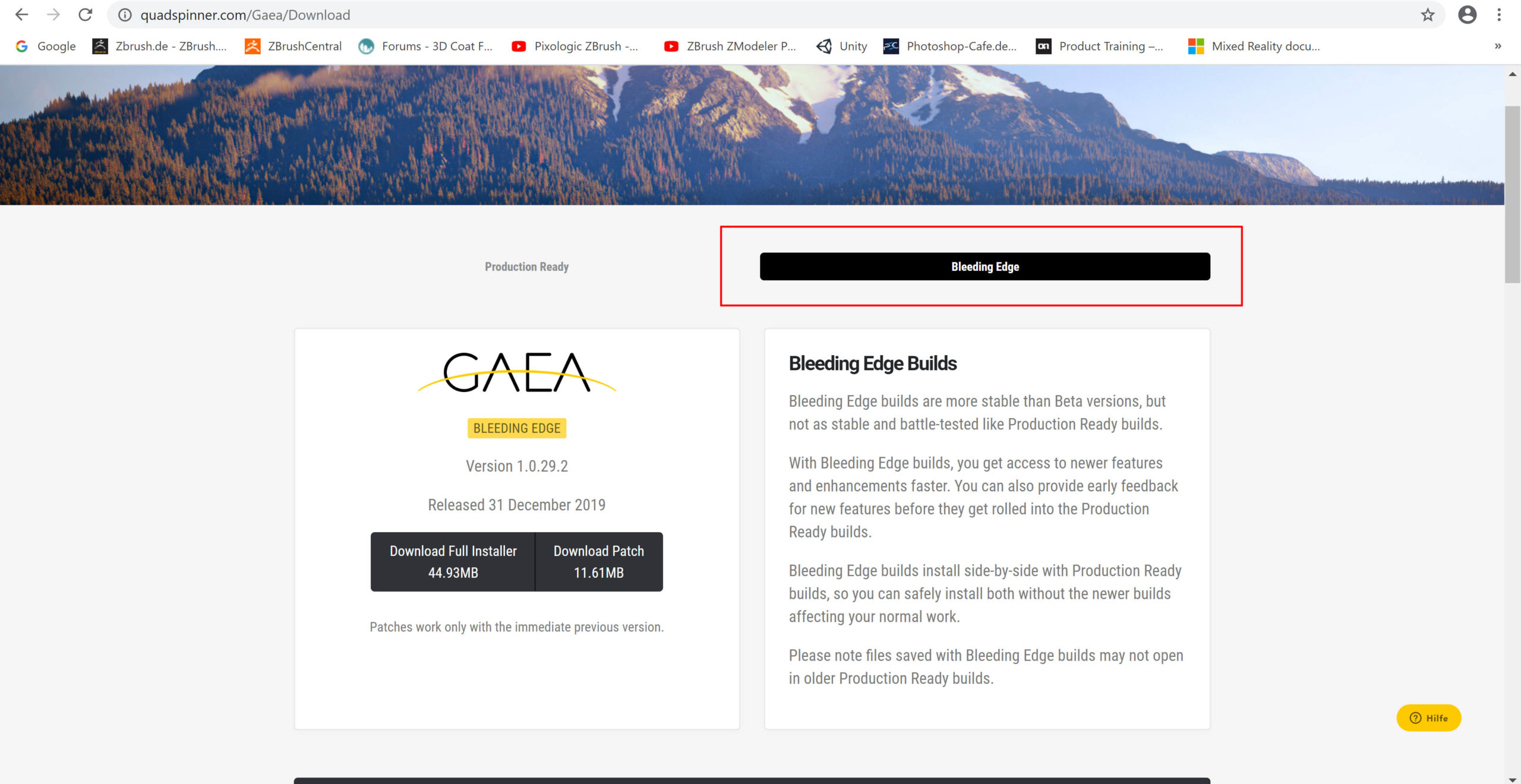 Ein frohes gesundes neues Jahr allen!!